What is the Signature Talk Execution Workshop?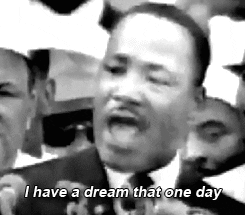 The Signature Talk Execution Workshop will turn an idea or even a good talk that is already created into an amazing experience! Our Signature Talk Execution Workshop with Pat Quinn is a two-day intensive designed to raise the quality of your message to unprecedented heights. No matter your background, industry, or talk topic, Pat's wizardry can make your message unforgettable. Even if you're getting standing ovations on a consistent basis, how does that translate to actual impact and revenue? People going deeper with you: sales, contracts, further commitments, those are a few of the benchmarks of a great Signature Talk. How do you make your message stand out in the noise? By using our proprietary Story Braid Framework.
YOU WILL WALK AWAY FROM THIS EXPERIENCE WITH YOUR SIGNATURE TALK DONE!
CRAFT
Pat Quinn will help you create your world-class presentation. This talk will change lives and unlock the next level of interest and income for your message.
DELIVER
Pat will coach you through how to deliver your Signature Talk. You will command standing ovations and amazing results with Pat's guidance. Pat won't change your style or personality; he will give you specific small changes so YOU can be the best speaker you can be.
MAXIMIZE
You will know exactly how to leverage audience applause and interest into the most profitable response. This will raise the value of any event for your business.
To learn more about the possibility of you attending one of our Signature Talk Execution Workshops, email us at info@advanceyourreach.com for more information.